Matrix Biolage Ultra Hydrasource Hair Shampoo and Conditioning Balm Duo 33.8 oz.
Matrix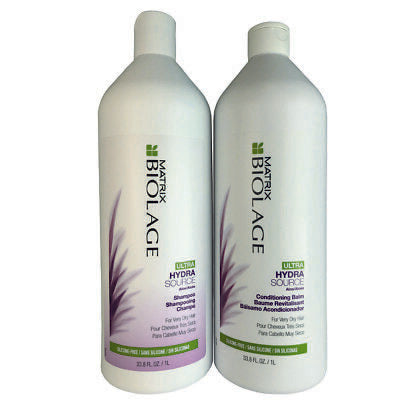 USA Free Shipping and International Shipping Available
BIOLAGE Ultra Hydrasource Shampoo & Conditioner helps optimize moisture balance for healthy-looking hair. This shampoo cleanses hair leaving it extremely moisturized, soft, and shiny. This ultra-hydrating shampoo and conditioner set gently cleanses, effectively moisturizes, and smooths thick, coarse, and very dry hair Apply shampoo to wet hair and lather with a massaging motion. Rinse. Then, apply conditioner to wet hair and leave for 1-3 minutes. Rinse.