It's a 10 Miracle Shine Hair Spray with Noni Oil 4 oz.
It's a 10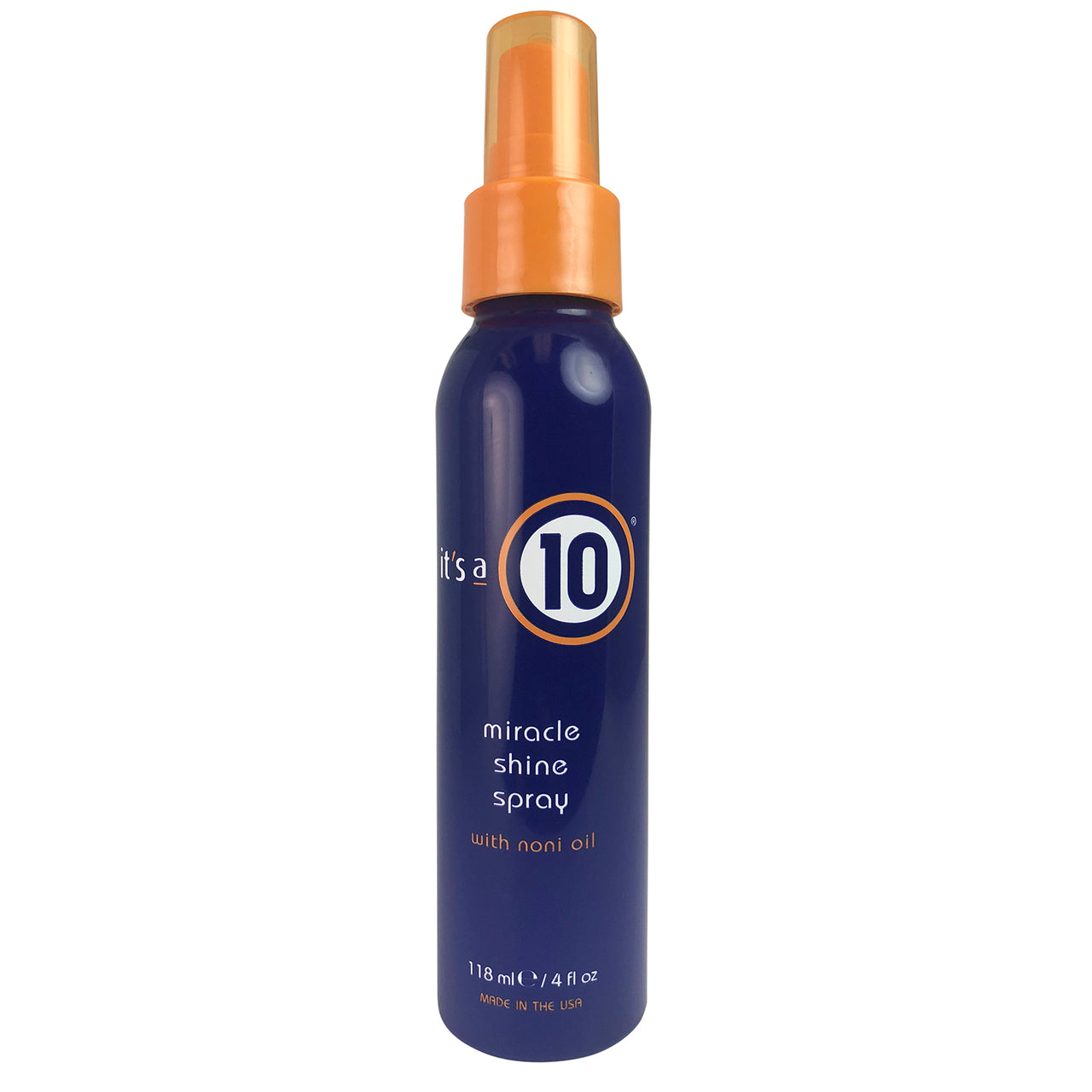 USA Free Shipping and International Shipping Available
Adding the finishing touch to any type of hair, the Its a 10 Miracle Shine Spray is the simple and effective way to impart lustrous, healthy shine. Designed to be equally effective on wet or dry hair, our Miracle Shine Spray uses powerful natural ingredients to help smooth curly and straight styles while also healing the hair shaft to bring out hairs own healthy shine. Use as an after-styling finishing spray on dry hair or as a protectant against heat styling on wet hair.